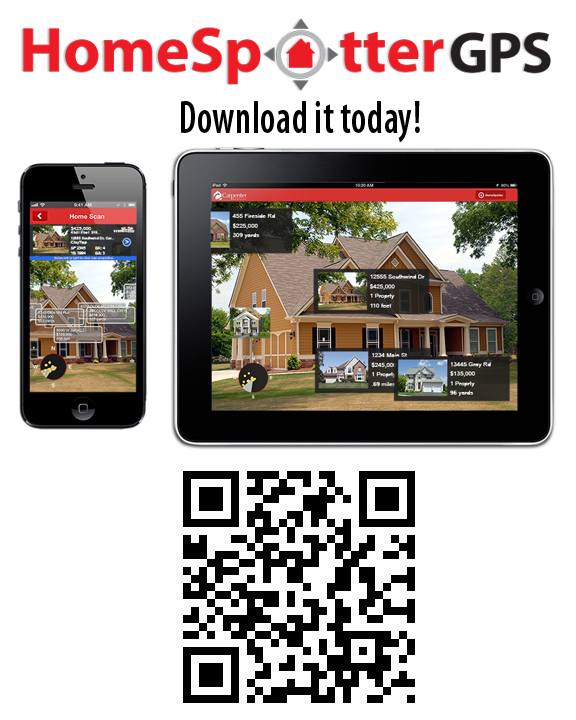 Let's Talk Mobile!
Carpenter Realtors has introduced central Indiana's first local real estate / homes for sale mobile apps. After all, isn't that how you're searching for homes for sale - in your car using your phone or tablet?
These apps
are device-specific, meaning they are designed specifically for your iPhone, your Android phone, your iPad, your Nook, etc.
It fits perfectly with Carpenter's Mobile Mission:
Carpenter Realtors is committed to providing the consumer with a superior mobile experience by dominating local competition and competing aggressively against national syndicators.
And these do just that. The new apps feature:

Full Property details

Photo Slide Show


Exclusive HomeSpotter GPS feature


Agent-branded apps, for buyers working with a Carpenter agent


Fast-loading data and photos

Simply - an enhanced mobile experience for

buyers on the device of their choice
The neatest feature? HomeSpotter GPS. Say you're looking for Fishers homes for sale. In any Fishers neighborhood, you simply choose HomeSpotter to activate your camera. Hold up your device and view the neighborhood through the camera. Information on the homes for sale you're seeing on your screen appear. Details, photos, every detail you want on the homes you're seeing right now. Save them or share them immediately.

Find out why we're so excited. Click the QR code or go to the App Store or Google play and download the version for your device. Then go have some fun!