Speedway Real Estate
Find homes for sale in Speedway, Indiana. Whether you're new to Speedway, or a long-time resident, here are a few interesting facts about Real Estate in Speedway, Indiana. Speedway boasts 16 homes for sale with an average price of $112,500. The average income in Speedway, Indiana is $42,117 compared to the county average of $42,603.
Searching for Speedway Real Estate? Speedway has a population of 11,862. The median age in Speedway is 38.6 years. Speedway is more family-centric than the surrounding county with 21.16% of the households containing married families with children. The county average for households married with children is 27.95%.
Speedway

Have more questions about Speedway Indiana single family homes for sale and real estate or Carpenter Realtors after reviewing this? Ask us!

Click here to find your new Speedway home


Turn down the volume on your speakers because it can occasionally get a little LOUD in Speedway, Indiana what with all those racing machines around.

Surprisingly the town of Speedway was named after the Indianapolis Motor Speedway, NOT the other way around. The Indianapolis Motor Speedway ran its first races in 1909, with the first 500-mile race, at that time called "International Sweepstakes," held in 1911. These days, they still race the Indianapolis 500 for the IRL Indycar series, but they've added NASCAR's Brickyard 400 and the RedBull Indianapolis MotoGP.

But this isn't about the Indianapolis Motor Speedway, is it? This is about the Town of Speedway.

Officially incorporated fifteen years after that first 500-miler (in 1926), the town around the track was meant to be a city of the future, of innovation and testing for the automobile. Think of it as an early EPCOT, but for cars.

They wanted this Speedway – the town – to be as hospitable to the auto-mobile as it could. At a time when most cities' streets were paved with brick, including the Motor Speedway's track, this town paved their roads with asphalt. And most of the homes in town were the first around to have garages to house their cars. Yeah – believe it or not, people back then actually kept cars in their garages! Silly people. Cars are for the street. Garages are for our unused exercise equipment. Today, Speedway remains a city of the future due to its popularity as a home for many racing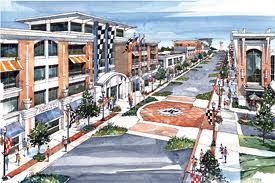 teams and technology providers to the racing industry.

The town of Speedway, within which the entire 559 acres of the Indianapolis Motor Speedway is located. It sits in west Marion County, just a few miles from downtown Indianapolis and is one of only four towns not part of the countywide consolidation called Uni-Gov from the '70s.

This town of nearly 13,000 residents has its own town council, police department, fire department, street department, parks and recreation department, water and wastewater utilities, school system and public library. Many of the town's areas have completed, or are undergoing renovations that celebrate its racing heritage and retain a very nice touch of local flavor.

Interested in Speedway, maybe even in hanging out with race fans a few times a year? Let's find out more!

Search Speedway Indiana homes for sale








Carpenter Realtors® is always available for your search for Speedway, Indiana real estate. For those of you ready to buy a Speedway, Indiana home for sale, Carpenter Realtors® will handle everything from setting up an appointment to view a home in Speedway, Indiana to the closing table. Search for houses for sale above, or click the Carpenter logo above to search by MLS listings or our easy-to use map.

Carpenter Realtors® assists home buyers and sellers throughout central and southern Indiana
With more than 20,000 Indiana homes for sale, callcarpenter.com is your best choice for new Speedway, Indiana homes for sale, real estate listings, virtual tours and open houses inSpeedway, Indiana. Carpenter Realtors(r) is Indiana's leader in real estate and home ownership services, especially for Speedway, Indiana real estate for sale and homes for sale. Call Carpenter to sell real estate or buy real estate in Speedway, Indiana. Our real estate agents, all licensed REALTORS, specialize in Speedway, Indiana real estate. Whether you are buying or selling a new home, town house, condominium or apartment, choose a Carpenter Realtors agent or callcarpenter.com to find a property by map, MLS or BLC listing number or price.
Here'smore about Speedway.
Speedway Map
Speedway real estate offices
Real estate near Speedway
Nearby Cities Homes for Sale