Martinsville Real Estate
Find homes for sale in Martinsville, Indiana. Whether you're new to Martinsville, or a long-time resident, here are a few interesting facts about Real Estate in Martinsville, Indiana. Martinsville boasts 420 homes for sale with an average price of $134,000. The average income in Martinsville, Indiana is $37,976 compared to the county average of $56,303.
Searching for Martinsville Real Estate? Martinsville has a population of 11,890. The median age in Martinsville is 37.1 years. Martinsville is more family-centric than the surrounding county with 25.12% of the households containing married families with children. The county average for households married with children is 33.11%.
Martinsville, Indiana

Have more questions about Martinsville Indiana single family homes for sale and real estate or Carpenter Realtors after reviewing this? Ask us!

Click
here
to find your new Martinsville home
As the county seat of Morgan County, Martinsville is in the heart of scenic south central Indiana. Easily accessed via a number of state roads, Martinsville is a quick drive from Indianapolis, Bloomington and Nashville, Indiana.


How'd this place come to be? Well, let us tell you a little story. It's almost always been around, but it's "defined" history began in 1892 when the Old Hickory Furniture Company was formed. The Morgan County Public Library's Digital Archive has a collection of photographs of Old Hickory furniture on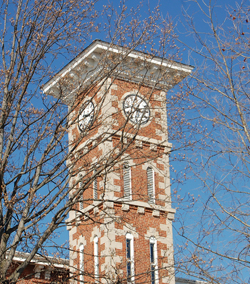 display at Marshall Field & Co., that big-city retailer.

A few years later, a Martinsville entrepreneur (though at that time he was probably called a "lunatic") turned local swampland into fisheries, creating Grassyfork Fisheries. Well, that lunatic made it work ... and work very well, thank you. Once dubbed the "Goldfish Capital of the World," Martinsville still has several large fisheries selling to many parts of the world. (Makes sense: southern Indiana and goldfish, the perfect combination)(And - if oil is black gold, are goldfish gold gold?). With fish, the town's landscape was forever changed.

For decades, from the early part of the 20th century until the '60s, a hugely popular Martinsville attraction was its many artesian mineral water health spas (then called sanitariums) valued for their health benefits (not sure we'd want to say we went to a sanitarium these days, eh?). It sounds crazy, but up until the late 1960's, almost a dozen sanitariums were in operation for various periods of time, including the first African-American spa in Martinsville.

Travelling by rail and by car, people came to bathe and refresh in the mineral springs and waters. Many celebrities visited Martinsville in the early 20th century to enjoy the mineral waters and spas for their (perceived) therapeutic and health restoring qualities. On top of what used to be the National Sanitarium a refurbished neon sign still says "Martinsville City of Mineral Water" as you might have seen nearly a century ago.

The city's heritage of the mineral waters and spas is still reflected in Martinsville High School's team nickname, "The Artesians." You might recognize the name of one famous Artesian, John Wooden, the "Wizard of Westwood."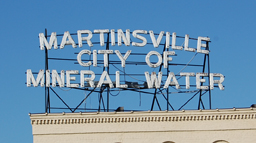 Today, Martinsville is best known as the "Gateway to Beautiful Southern Indiana"and home to the best real estate company in the state, Carpenter Realtors®.

Carpenter Realtors® is always available for your search for Martinsville, Indiana real estate. For those of you ready to buy a Martinsville, Indiana home for sale, Carpenter Realtors® will handle everything from setting up an appointment to view a home in Martinsville, Indiana to the closing table. Search for houses for sale below, or click the Carpenter logo above to search by MLS listings or our easy-to use map.

Just Listed Homes for Sale in Martinsville

Search Martinsville Indiana homes for sale

Martinsville Market Trends



Other Links

Martinsville Neighborhood Demographics

Martinsville School Report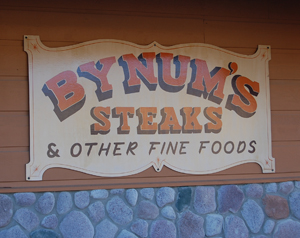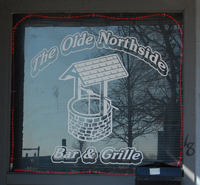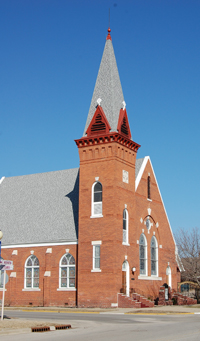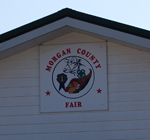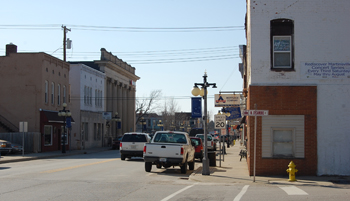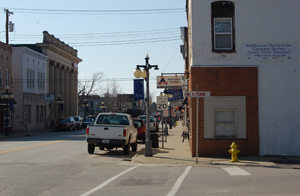 Here's a little
more about Martinsville
.
Martinsville Map
Martinsville real estate offices
Real estate near Martinsville
Nearby Cities Homes for Sale