Carmel Real Estate
Find homes for sale in Carmel, Indiana. Whether you're new to Carmel, or a long-time resident, here are a few interesting facts about Real Estate in Carmel, Indiana. Carmel boasts 508 homes for sale with an average price of $322,000. The average income in Carmel, Indiana is $107,505 compared to the county average of $84,821.
Searching for Carmel Real Estate? Carmel has a population of 80,060. The median age in Carmel is 38.4 years. Carmel is more family-centric than the surrounding county with 47.73% of the households containing married families with children. The county average for households married with children is 46.23%.
Carmel

Have more questions about Carmel Indiana single family homes for sale and real estate or Carpenter Realtors after reviewing this? Ask us!

Clickhere to find your new Carmel home


In April, 1837, a bunch of Quakers wandered to central Indiana and found a spot about thirteen miles north of the state capitol of Indianapolis. They laid out fourteen lots in an area formerly inhabited by the Miami Indians and called the town Bethlehem. After you build a few houses, what's the next thing you
need? No, not a sports bar. They built the first general store in town, followed within ten years the town's first school house near the town's crossroads at what is now Main Street and Rangeline Road. In 1874, a vote of the town's 45 residents tired of "Bethlehem" and changed the town's name to "Carmel."


Then, for more than 100 years not much happened. A movie theater, a couple gas stations,
a mini-golf course and the new description of Indianapolis suburb as the masses needed more space.

Today, Carmel is very affluent and still an Indianapolis suburb, but is now one of the larger cities in the state. And noted for its many roundabout intersections.

A new water park and mega-fitness center in Carmel's Central Park opened in 2007. The Outdoor Aqua Park consists of two water slides, a drop slide, a diving board, a lazy river, and a kiddie (young persons') pool. The fitness center consists of an indoor lap pool, a recreation pool with its own set of water slides, gymnasium, 1/8 mile indoor running track, and the Kids Zone childcare (young persons' childcare).


Ready to spend some money and have a great meal? Carmel offers some mighty fine shopping and dining, especially in Clay Terrace and Merchants Square.

Carmel's reasonably new Arts and Design District, designed to promote small business, is located near the center of old town Carmel. For some, it seems that there's some festival or show going on every weekend in the Arts and Design District. Recently opened is the Carmel City Center, featuring 400,000 square feet of retail, restaurants and office space. Next to that, ready to create more buzz about Carmel, is the beautiful regional Performing Arts Center, featuring a 500-seat performing arts theater, outdoor amphitheater and 1,600-seat performance hall.


The Monon Trail is a bicycle trail that is part of the Rails-to-Trails movement. It runs from 10th near downtown Indianapolis through Broad Ripple and then crosses through Carmel and travels up to S. R. 32 in Westfield.

Carpenter Realtors® is always available for your search for Carmel, Indiana real estate. For those of you ready to buy a Carmel, Indiana home for sale, Carpenter Realtors® will handle everything from setting up an appointment to view a home in Carmel, Indiana to the closing table. Search for houses for sale below, or click the Carpenter logo above to search by MLS listings or our easy-to use map.

Currently, there are over 800 Carmel real estate and Carmel homes for sale including reasonably priced to upscale homes and condos. You can see all of the Carmel real estate for sale and Carmel homes for sale that meet your search criterion by using our central Indiana real estate search.
In addition, you can search through the public view of Carmel real estate listings. Carmel real estate is definitely worth considering in your search for a new home because Carmel has become one of the most popular places to live in Indiana. Carmel Indiana is located in southern Hamilton County - immediately north of Indianapolis, Indiana.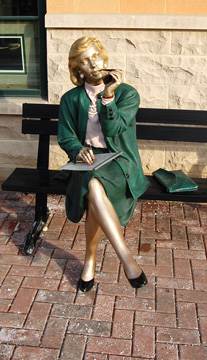 | | | |
| --- | --- | --- |
| CARMEL HOME VALUES | City | U.S. |
| Median home value | $401,600 | $217,200 |
| % Owner-occupied | 77.0% | 66.2% |
| % Vacant | 3.6% | 9.0% |
| Rental | 19.4% | 24.8% |
Carmel Market Trends
Other Links
Carmel Neighborhood Demographics
Carmel School Report


Carpenter Realtors assists home buyers and sellers throughout central and southern Indiana.

With more than 20,000 Indiana homes for sale, callcarpenter.com is your best choice for new Carmel, Indiana homes for sale, real estate listings, virtual tours and open houses in Carmel, Indiana. Carpenter Realtors(r) is Indiana's leader in real estate and home ownership services, especially for Carmel, Indiana real estate for sale and homes for sale. Call Carpenter to sell real estate or buy real estate in Carmel, Indiana. Our real estate agents, all licensed REALTORS, specialize in Carmel, Indiana real estate. Whether you are buying or selling a new home, town house, condominium or apartment, choose a Carpenter Realtors agent or callcarpenter.com to find a property by map, MLS or BLC listing number or price.

Here'smore about Carmel!

Carmel Map
Carmel real estate offices
Real estate near Carmel
Nearby Cities Homes for Sale